Discover Topic'it : the mobile app of your forum !
Posted: Tue Sep 19, 2017 2:15 pm

Hello,
I am pleased to announce the availability of
Topic'it
, the mobile app for YOUR forum on
AppleStore
and
Google PlayStore
.
Topic'it
allows you to follow, register, log in, view and participate in your discussion board in a simple and intuitive way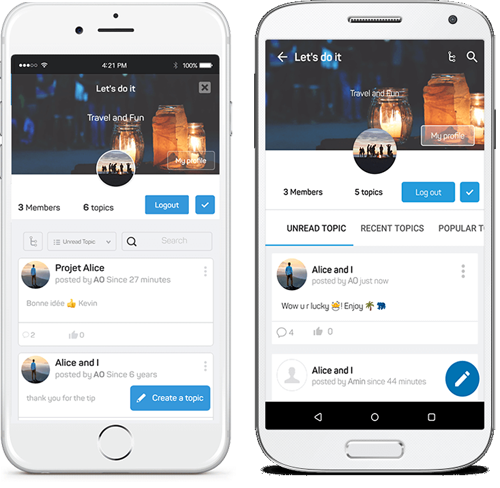 Compatible with all Forumotion and phpBB 3.1 & 3.2 forums ,
Topic'it app is free
and directly downloadable from online stores:


Topic'it is a mobile app for your forum.
It was designed for you, so
don't hesitate to share it and invite your members to use it
to follow and interact live with your forum
Regards